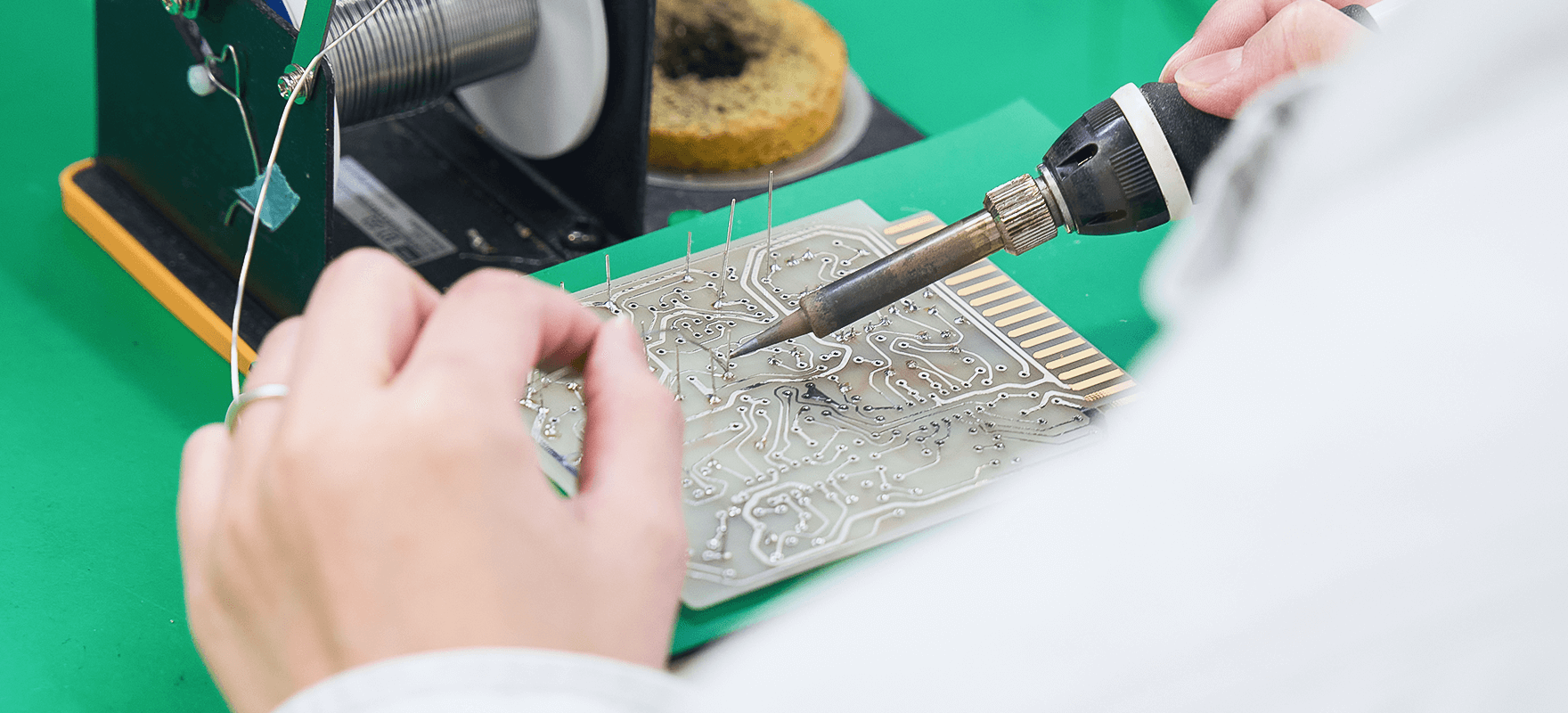 Our developed technologies are utilized in various measuring instruments underpinning safety and precision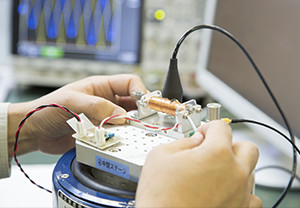 Our core technologies are to design various electromagnets and to measure many properties of magnetic materials.
The equipments developed by us are specified as a standard inspection machine from manufactures in various industries.
Product Information
Automatic Coercive Force Meter K-HC1000
Over 300 units have been sold.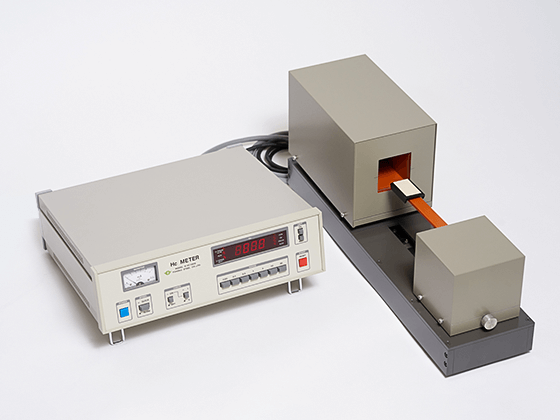 [Specifications]
| | |
| --- | --- |
| Measuring range | 0.005 to 30 Oe or A/cm 7-range switch |
| Max of applied field | 1850 Oe condenser discharge pulse type |
| Type of detection | Vibration testing lock-in amplifier type |
| Sample size | Max. H25 x W50 x L50 mm |
| Display resolution | Digital 31/2 digits hold function included |
| Repeatability | +/-1%/within FS (Φ10 x L50 mm) |
| Acquisition time | Approximately 15 to 30 seconds |
| Factory option | RS232 unit for PC output |
| Facilities | AC100V 60VA |
[Features]
This can measure products of any shape.
The measurement process is automatic, and the operation is simple.
Anyone can take measurements in a short time with excellent reproducibility.
Operation consists only of putting a target product, and setting the range.
Even an alarm is available to alert you of the proper range setting.
A lock-in amplifier is used for magnetic detection parts.
Supersensitivity and low noise make it possible to measure the magnetic thin film for spattering.
[Usage]
Inspection of soft magnetic material properties
Plate, bars, thin film, powder
Quality control for soft magnetic parts
Solenoid valves, relays, transformers, cores for EFI, etc., card readers, audio, cores for VTR heads, etc.
Understanding the impact on the manufacturing process for magnetic properties
Heat treatment conditions, furnace dispersion, welding, pressing, caulking, cutting off, grinding, polishing, plating, etc.