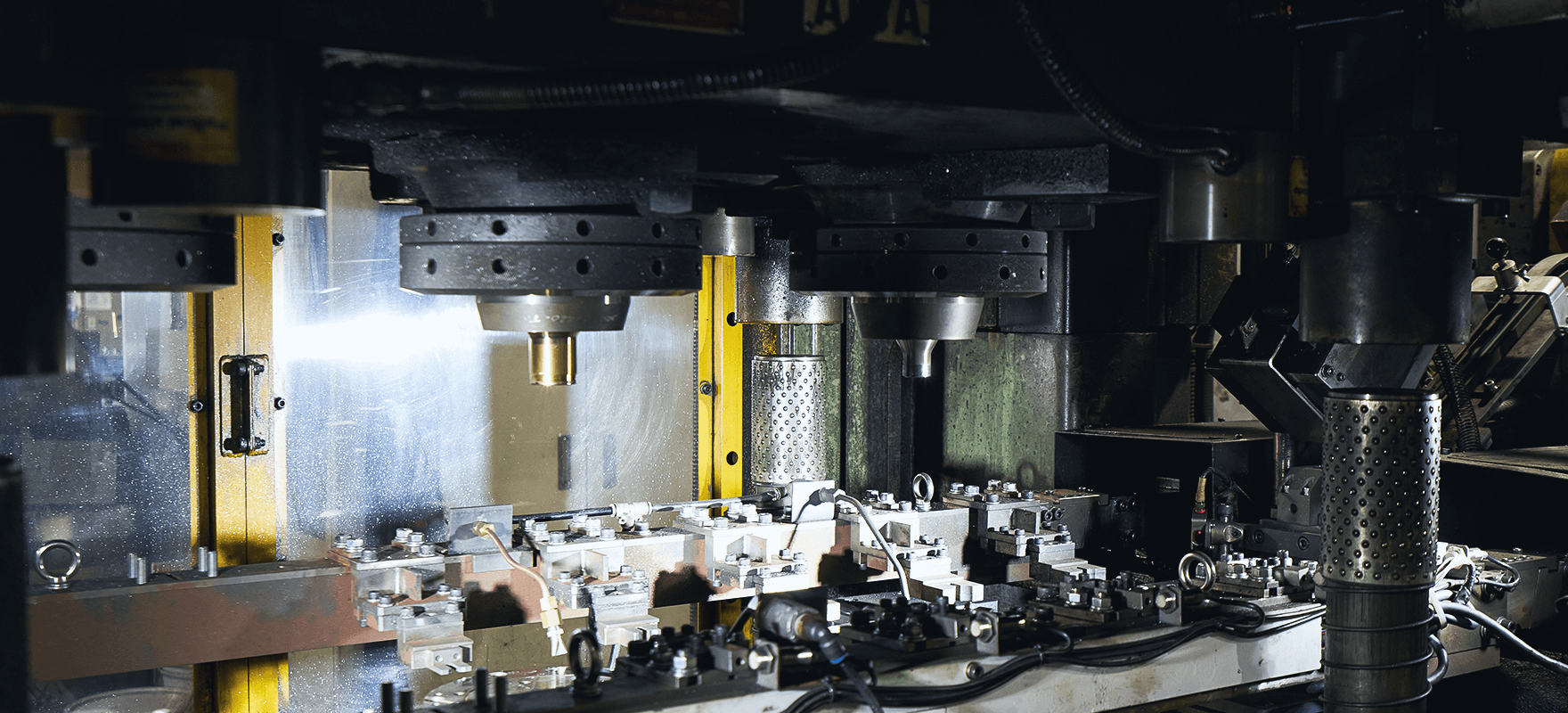 State-of-the-art high precision technology realizes high yields.
We manufacture processed materials from the phase of melting, including material development. We also process parts using these materials. In particular, we pursue cost minimization through integrated manufacturing, which includes processing of precision rough shape materials by cold forging using difficult-to-process materials from cutting to heat treatment. We provide high quality, high accuracy parts to satisfy our customers.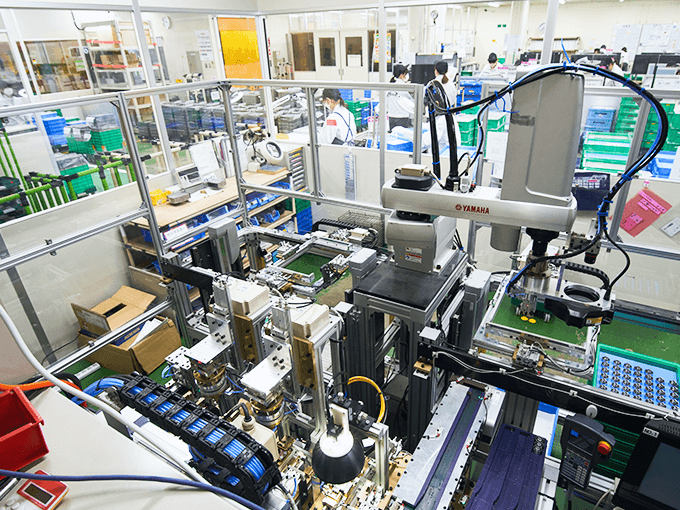 Our strengths in precision processed products
With our processing and development technologies developed from our expertise in special steel manufacturing and material forging with reference to the shape of each part before cutting, we can significantly reduce the total cost (by approx. 40–60% on average) by implementing NNS (Near Net Shape). In addition, to provide high quality products, we implement a strict quality control system, including dimension and appearance checks through image analysis inspections that employ cameras.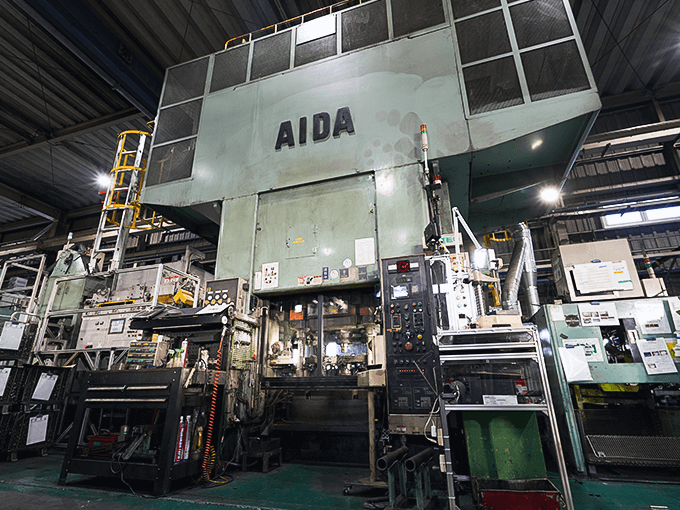 Process flow / Examples of product processing / Main equipment
Flow from material development to maching process
Product Information
Cold- / Warm-Forged NNS products
Material
Manufacturing method
Features
Examples of product usage
Usage
SUSXM7
Soft-magnetic material
Cold die steel
After NNS forging with 400-t and 600-t transfer presses, we perform vacuum and controlled atmospheric heat treatment.
We perform Near Net Shaping (NNS) with cold/warm multistage pressing to reduce total costs.

Fuel injection parts
High pressure pump parts
EPS parts
Cold- / Warm-forged & Machined products
Material
Manufacturing method
Features
Examples of product usage
Usage
SUSXM7
Soft-magnetic material
Cold die steel
We perform machining with the aforementioned method plus CNC lathe, etc.
To maximize the material properties, we perform NNS with multistage pressing along with heat treatment and cutting.

Fuel injection parts
High pressure pump parts
EPS parts
Machined products
Material
Manufacturing method
Features
Examples of product usage
Usage
High Ni-based SUS
Co-based heat-resistant alloy
Ni, Ti alloys
After rough processing of round, square, or profile materials, we perform vacuum heat treatment. Important parts are precision finished.
Cutting process for difficult-to-cut materials

Cutting of high-hardness materials (HRC 40 to 52)
Cutting of low-expansion materials
We can cut round bars made of low-expansion materials as well as pipe materials.

Ultrasonic motor parts
Protective cover parts
Sensor parts
Optical Denso parts

SUS316L
SUS316L clean materials
After rough processing of round, square, or profile materials, we perform vacuum heat treatment. Important parts are precision finished.
Cutting of high cleanliness materials (stainless steel with a low level of inclusions or impurities) with high complexity and precision requirements

High-hardness cutting via special plastic forming
Mirror-like finishing of portions that make contact with gas or liquid (surface roughness: 0.7 S or lower)

Semiconductor parts
Device parts
Valve parts for medical devices
Processed composite products
Material
Manufacturing method
Features
Examples of product usage
Usage
Ni Permalloy
Highly saturated magnetic flux density material
Electromagnetic stainless steel
We use closed die forged products and plate materials that are punched, bent, and etched after vacuum heat treatment. Special processing is also performed, such as laminating or welding.
We use our special processing technology for processed composite products.

Plate press forming
Etching
Laminating

Solenoid valve parts
Linear guides
Electromagnetic motor iron cores
Resolver cores