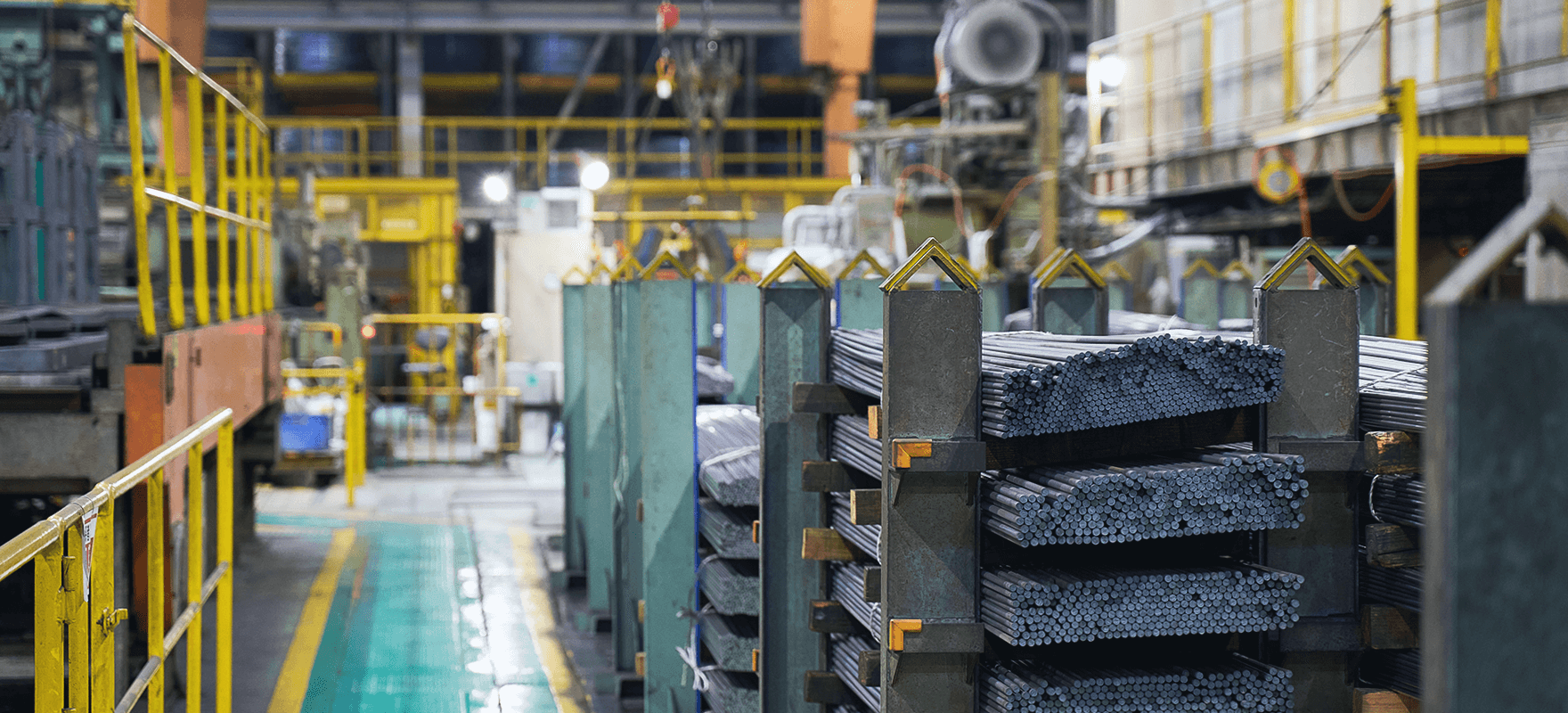 We provide custom products that fully cater to customers' requests.
Our special steel materials are manufactured to be completely customized. We select the dimensions, surface roughness, and other characteristics in accordance with customers' requests.
In addition, based on the knowhow we have accumulated through our experience, we can propose solutions to your issues that use new types of steels or treatment methods.
Our strengths in special steel materials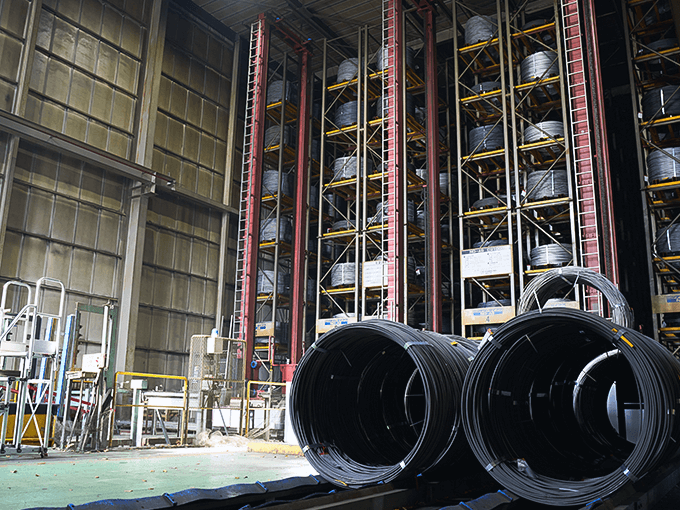 We hold the top share in Japan for engine valve heat-resistant steel and soft-magnetic stainless steel. We also sell our steel widely overseas. In particular, in 1960 Tohoku Steel became the first company in the world to develop soft-magnetic stainless steel. We carry a wide lineup for various usages to meet customer needs. We promote labor-saving automated operation for delivery and production at our plants in order to achieve shorter delivery times and appropriate costs.
Testing / Inspection system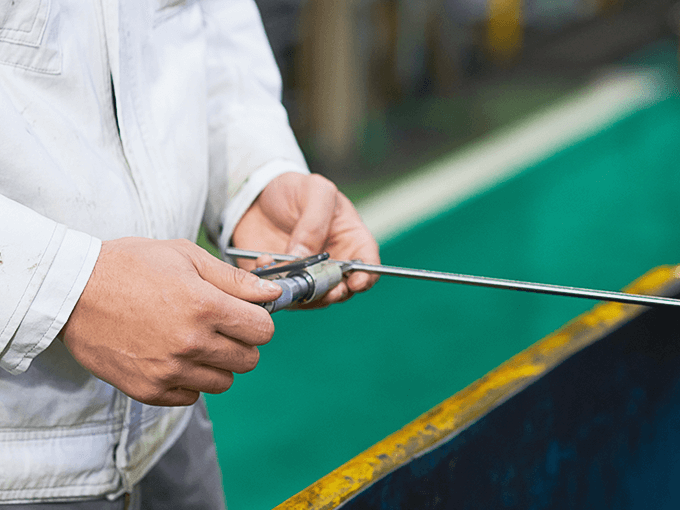 We were the first special steel manufacturer in Japan to receive ISO/TS16949 certification (which is superseded by IATF) to manufacture soft-magnetic stainless steel for automobiles (cold drawn bars and drawn wires) and heat-resistant steel for automobiles (cold drawn bars and drawn bars). In this way, we maintain a quality assurance system that gives our customers a sense of security.
To test and inspect steel materials, we use strictly calibrated testing and inspection equipment in order to confirm that product characteristics (e.g., hardness, tension, and magnetic properties) meet customers' requests.
We use eddy current and ultrasonic testing methods to inspect 100% of many of our products so as to ensure the soundness of both their surfaces and internal components.
Product Information
Special steel materials
Classification
Steel type
Features
Examples of product usage
Usage

Heat-resistant steel

<Martensite-based>
SUH11, SUH3, and others
<Austenite-based>
SUH35, 21-2N, and others
<Alloy type>
NCF751
NCF80A
We have the top share in Japan for engine valve heat-resistant steel. We manufacture various types of heat-resistant steels.

Intake valve
Exhaust valve
Turbocharger

Stainless steel
SUS310S,
SUS630,
SUS329J1,
K-SD45,
and others
Special stainless steel that has the requested characteristics (heat resistance, corrosion resistance, high strength, etc.)
Magnetic materials
Classification
Steel type
Features
Examples of product usage
Usage

Electromagnetic stainless steel

K-M31,
K-M35FL,
K-M38,
K-M45,
K-M60,
and others
Since the 1960 launch of K-M31, the world's first soft-magnetic stainless steel, we have maintained the No. 1 share in Japan. We have a wide lineup to meet various needs.

Injector parts
General soft-magnetic valve parts
Magnetometric sensor parts

Non-Pb TICS free-cutting soft-magnetic stainless steel

K-M38CS, etc.
Quite different from Pb free-cutting and MnS free-cutting steels.
A completely new type of free-cutting steel: TICS
It received the 21st Century Invention Award.

Injector parts
General soft-magnetic valve parts
Magnetometric sensor parts

High-hardness, soft-magnetic stainless steel

K-M57
Soft-magnetic stainless steel is commonly understood to be a mechanically soft material. Defying such a conception, this is a precipitation-hardened ferrite-based soft-magnetic stainless steel that we were the first in the world to mass produce.

Injector parts
General soft-magnetic valve parts

Flux density soft-magnetic material

ME1F (Free-cutting pure iron)
MES2CS (2.2% silicon TICS free-cutting steel)
MES3F (3% silicon free-cutting steel)
K-MP11E (Permendur)
We provide pure iron and silicon iron free-cutting steels with superior magnetic properties. We have distinct pure iron-based magnetic materials, such as highly saturated magnetic flux density materials and highly permeable magnetic materials.

Relay parts
Soft-magnetic cores
Motor parts
Sensor parts

Permalloy
K-MH60(PB),
K-MH50(PC),
and others
Alloys made mainly of iron and nickel with the best soft magnetism. They are essential materials in the electronics field; applications include magnetic heads, iron cores, shields, sensors, and more.

Armature
Sensor cores
Magnetic shields
Alloys
Classification
Steel type
Features
Examples of product usage
Usage

Low thermal expansion alloy

K-EL70 (Invar)
K-EL50 (Super invar)
K-ET52 (Kovar)
Iron-nickel alloys containing around 36% nickel provide an extremely small thermal expansion coefficient at near room temperature due to magnetic transformation. They are an essential material for precision measurement equipment, precision machine parts, and so forth. Kovar's thermal expansion coefficient is adjusted to be equivalent to that of ceramics, and it is used for sealing.

Optical communication parts
Aligner parts
Precision measurement equipment
Precision processing machinery
Semiconductor production line

Free-cutting Invar / Kovar

K-EL70CS
K-EL50CS
K-ET52CS
Our newly invented TICS realizes free-cutting of difficult-to-cut Fe-Ni alloys.

Optical communication parts
Aligner parts