Materials
Soft-magnetic stainless steel
Free-cutting stainless steel
Die steel
Invar alloy
Austenitic stainless steel
Cold forging equipment
600tTP
400tTP
Shot blasting
Coating equipment
Machining equipment
Twin screw NC lathe
Composite fabrication machine
Machining
Honing machine
Automatic cleaner
Heat treatment equipment
Vacuum heat-treating furnace
Controlled atmosphere heat-treating furnace
Testing equipment
Three dimensional measuring device
Roundness measuring machine
Surface roughness meter
Shape measuring instrument
Tool microscope
Equipment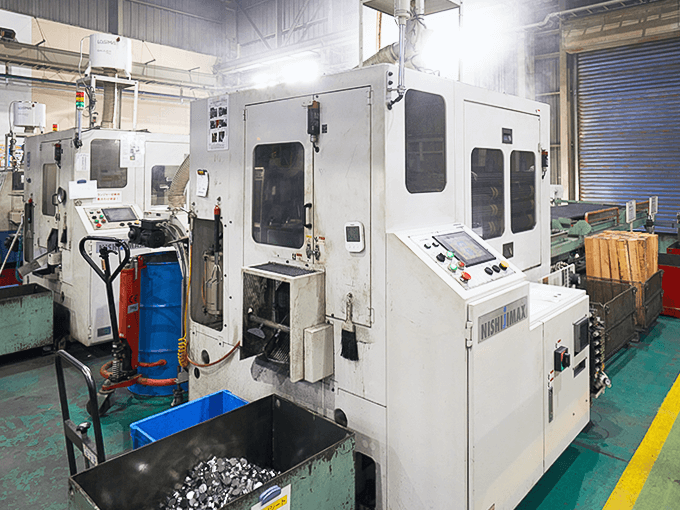 Fully automatic circular sawing machine
Uses a carbide circular saw to cut forged base materials with precision and high-speed.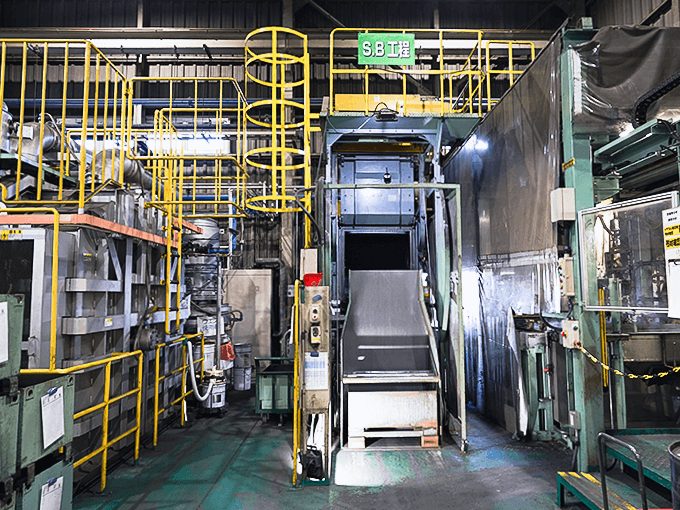 Shot blast machine
Performs surface treatment to prepare for smooth coating.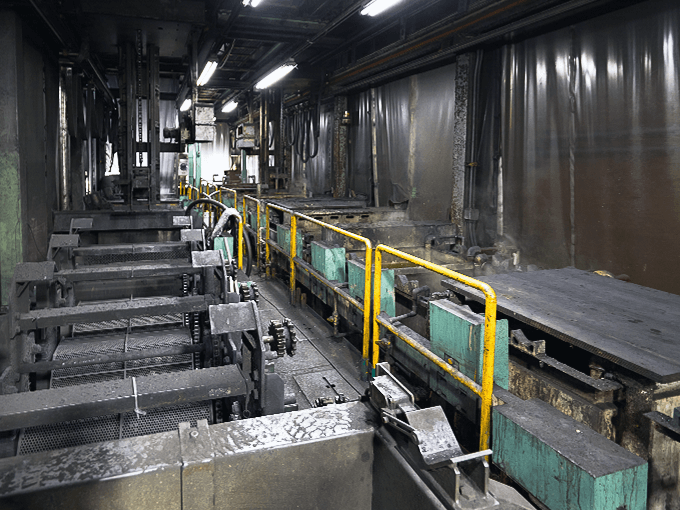 Fully automatic coating device
Adds a smooth coat before forging.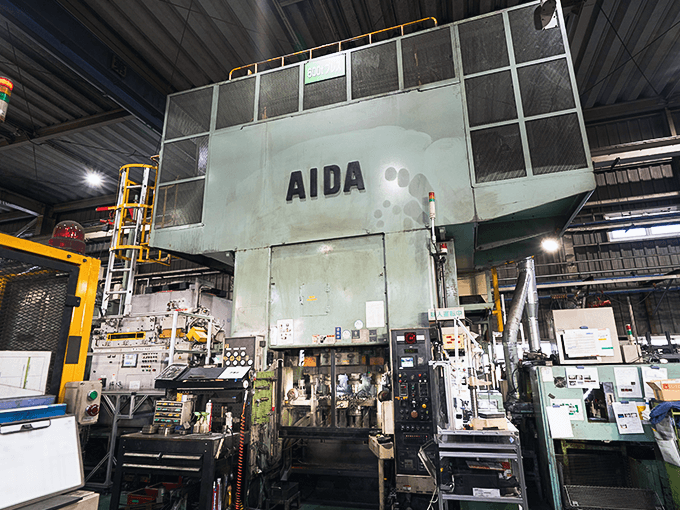 400/600-ton press
This transfer press includes high frequency induction heaters, enabling it to perform warm forging, even on materials that are difficult to process.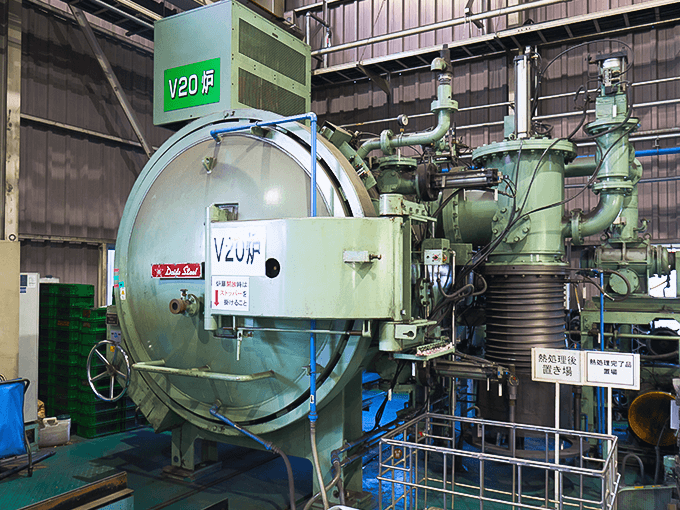 Vacuum heat treatment furnace
Performs a pre-cutting softening process, especially magnetic annealing of electromagnetic SUS.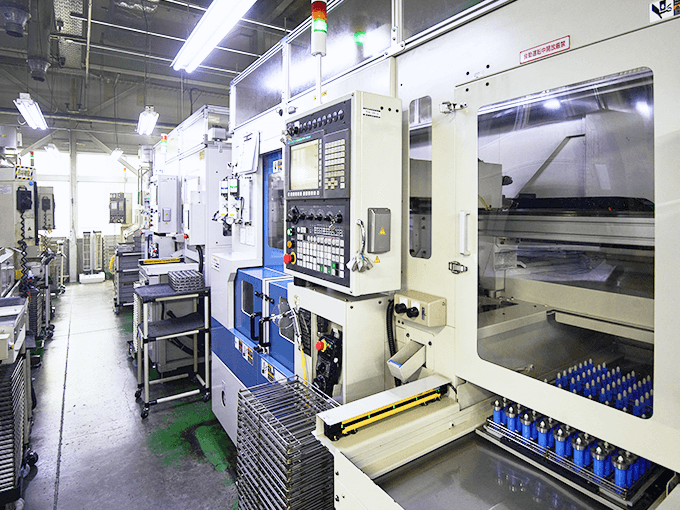 NC lathe
Cuts cold-forged products with high precision and speed.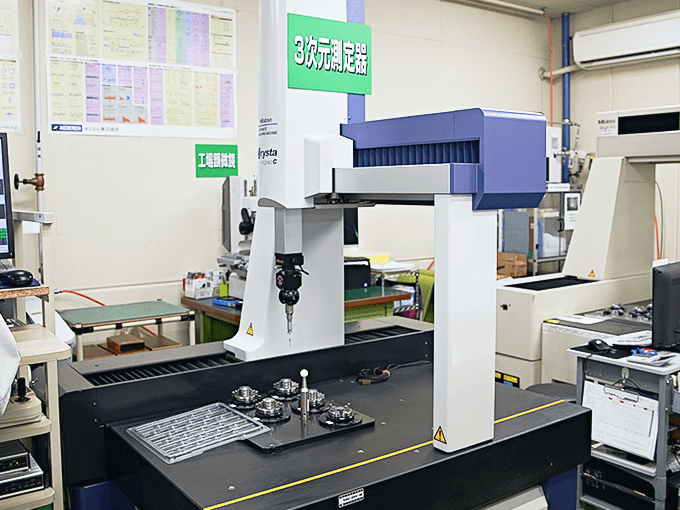 Comparator
Measures the dimensions of high-precision parts in a quakeproof temperature-controlled room.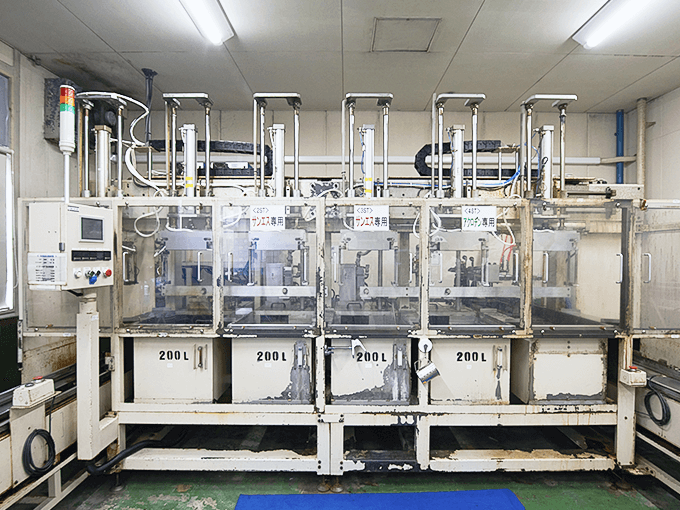 Automatic cleaner
Performs ultrasonic cleaning of parts cut with the NC lathe to present them to customers with a clean shine.